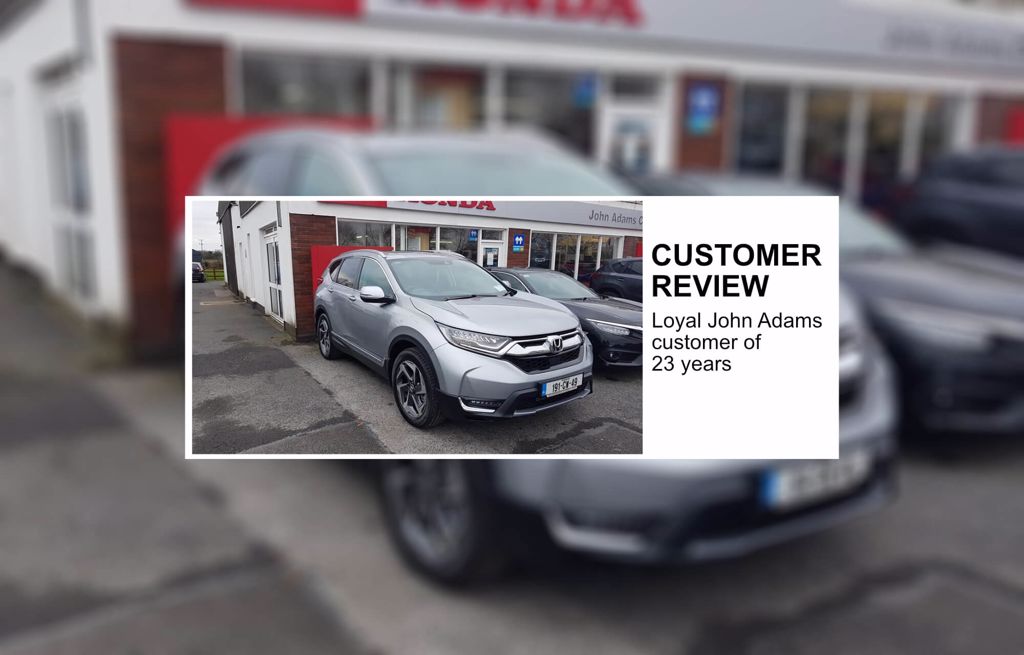 Loyal customers of 23 Years picks up their all-new CR-V
Colin and Ann, customers of 23 years at John Adams Car Sales pick up their all-new CR-V Executive.
"23 years on and 7 new cars, we took delivery of our new CR-V Executive. As always a pleasure dealing with John Adams dealership", Colin writes.
We wish Colin and Ann many happy and safe motoring miles in your beautiful new CR-V, and thank you for your continued custom.
Contact us today to discuss the latest Honda vehicle range including finance packages and the trade-in of your current model.
News