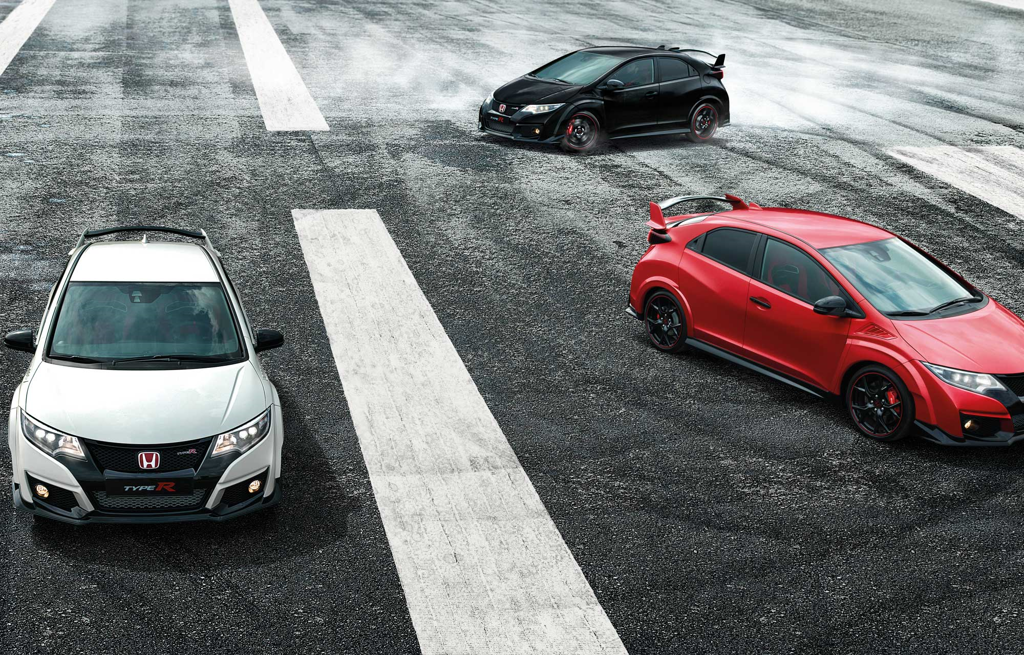 Re-Energised Range at Frankfurt 2015
Honda 2015 model range of entirely all-new and refreshed cars
Global premiere of Honda 'Project 2&4' powered by RC213V, modified for public road use, showcasing Honda's uniquely creative engineering Honda
UNI-CUB β to make its German debut
The 2015 Frankfurt Motor Show underlines an important year for Honda and will see the brand presenting its new model range of entirely refreshed and all-new cars displayed together. Alongside the new line-up, Honda will also showcase design concepts and advanced technologies, all demonstrating Honda's unique creativity in meeting the personal mobility challenges of today and the future.

Honda Project 2&4 – embodiment of creativity and craftsmanship
The 2015 Frankfurt Motor Show will witness the global premiere of 'Honda Project 2&4'. A winner of the global design competition run by Honda between its global design studios, Honda Project 2&4 represents the company's drive to inspire and reward creative thinking.
Embodying Honda's concept of 'creative craftsmanship', Honda Project 2&4 was designed together by Honda's motorcycle design centre in Asaka and by Honda's automobile design centre in Wako, Japan. The Honda Project 2&4 is the result of the company's continuous effort to create a more exciting user experience. Honda Project 2&4's cabin-less structure produces an immersive driving environment combining the experience Honda has in providing the freedom of a motorcycle and the manoeuvrability of a car.

New and refreshed model line-up from Honda
2015 Frankfurt Motor Show will see the all-new HR-V and Jazz models on display. Due to arrive in Irish showrooms from late September onwards, both models combine sophisticated new design concepts with the safety, class-leading interior space and versatility customary to Honda models.
One of the best-selling SUVs in the world, 2015 has seen Honda's CR-V refreshed for the European market with a new diesel engine and nine-speed automatic transmission, as well as world-first technologies to enhance occupant safety.
The 2015 Honda Civic and Civic Tourer feature new sporty exterior and interior styling enhancements, reflected by a new Civic Sport, as well as introducing Honda Connect, an advanced Android-based infotainment system offering WiFi, Bluetooth, USB, HDMI and Mirror Link connectivity.
The new Civic Type R is Honda's race car for the road and represents Honda's racing spirit and commitment to delivering class-leading performance through creative engineering. The Type R is powered by an all-new 2.0 litre VTEC TURBO engine and is the most extreme model ever to wear the legendary red badge of a Type R. With unmatched performance in the European front-wheel drive hot hatch segment, the Civic Type R's peak power output is 310 PS at 6,500 rpm. Coupled with unique aerodynamics, the Type R can power to a top speed of 270 km/h.

Honda UNI-CUB β to make its German debut
During 2015 Frankfurt Motor Show, Honda will demonstrate its personal mobility device, UNI-CUB β. The device features balance control technology and an omni-directional driving wheel system (Honda Omni Traction Drive System) which originated from Honda's pioneering research into humanoid robots, represented by the research and development of the world's most advanced humanoid robot, ASIMO.
Originally published August 2015.
News