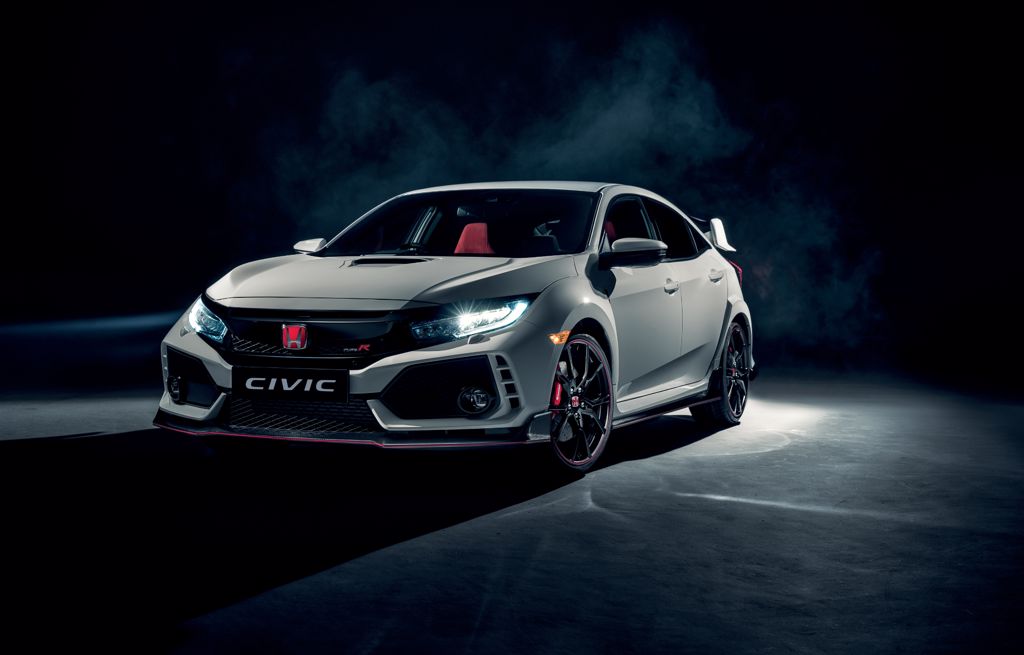 Civic Type R named 'Best Performance Car'
Women's World Car of the Year
Thrilling hot hatch adds to its collection of awards since global launch
New Civic Type R is made in Swindon and exported worldwide
Women's World Car of the Year is the only awards voted for entirely by women
The all-new Honda Civic Type R has won the 'Best Performance Car' category in the prestigious Women's World Car of the Year Awards. These international car awards are unique in having a judging panel comprised entirely of women.
Civic Type R's latest award joins a clutch of accolades it has already received in 2017, being crowned 'Best Hot Hatch' by Auto Express in June, as well as scooping the 'Best Import Compact Sports Car' from Sport Auto magazine last month.
Sharing the same fundamentals as the Civic hatchback, the all-new Type R has been engineered from the ground up to deliver the most rewarding drive in the hot-hatch segment – both on road and on the race track.
This year's Women's World Car of the Year winners were decided by votes from 25 female motoring writers from 20 different countries. A nomination list of 420 cars was quickly whittled down to a top-60 shortlist, before a secret ballot decided the winners in each category.
"Women account for more than half of new car buyers, and have a significant influence over car-buying decisions, so it's a fantastic achievement for Civic Type R to have been recognised in this way," said Philip Ross, Senior Vice President of Honda Motor Europe. "The new Type R has blistering performance, but it also retains its position as the most practical and versatile of high-performance hatchbacks – which was a key factor in the judging for this award."
Production of the new Civic Type R started in summer 2017 at Honda of the UK Manufacturing (HUM) in Swindon – the global manufacturing hub for the 10th generation Civic hatchback. The Type R is exported across Europe and to other markets around the world, including Japan and the US. Its arrival in North America will mark the first time that any Honda-badged Type R has been officially sold there.
For more information, please contact us.
Originally published November 2017, per Honda UK.
News