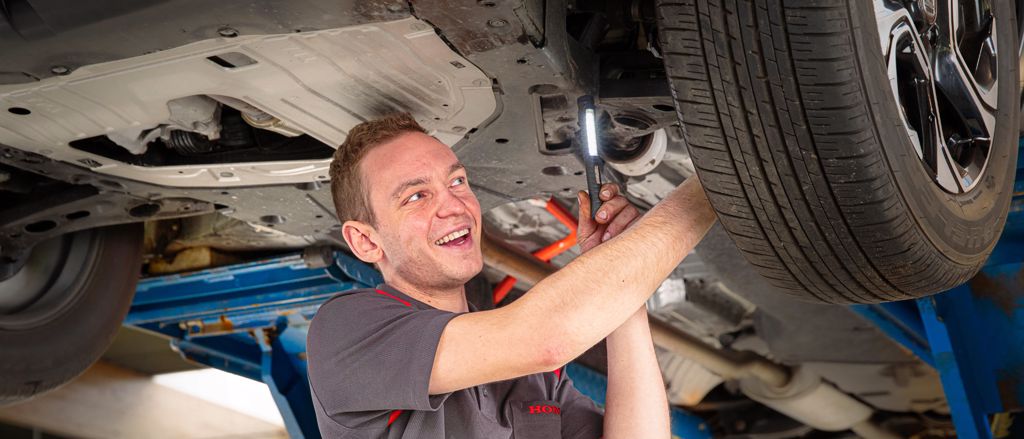 Service Reminder System Codes
All Honda models now have an in built Service Reminder System which continually monitors your driving conditions and calculates when the next service operation is due. The vehicle will alert the driver by means of a visual warning light to indicate not only when the next service is due but also what type of service is due by means of a series of codes.
The Service Reminder System monitors the vehicle continually and then indicates what operation is required and when. The warning indicator is yellow in colour and is in the form of a spanner and will provide 30 days' notice to when the service operation is due. It is strongly recommended that the required service operations are carried in accordance with the standards and specifications of Honda by properly trained and equipped technicians and your local authorised Honda Dealer meets all of these requirements.
SERVICE REMINDER CODES

Service Code

Operation

A

Replace Engine Oil and Filter

B

Annual Safety Inspection

2

Pollen Filter Replacement

3

Replace Manual Transmission Fluid
Replace Automatic Transmission Fluid
Replace CVT Transmission Fluid

4

Replace Petrol Fuel Filter
Replace Diesel Fuel Filter
Replace Spark Plugs

5

Replace Petrol Engine Coolant
Replace Diesel Engine Coolant

6

Replace Rear Axle Fluid

7

Replace Brake Fluid

8

Replace Air Cleaner

9

Check Valve Clearance
For more information or assistance if a Service Reminder System Code appears on your dashboard, please contact us today.