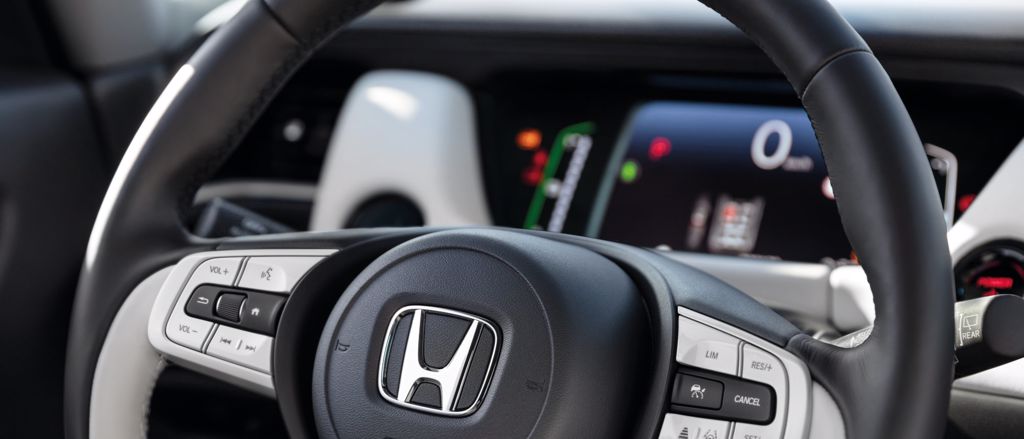 Honda Dashboard Warning Lights
It can be difficult to remember each dashboard warning light during an emergency. Therefore, it is essential to familiarise yourself with the most important warning lights.
Luckily for you, we are on hand to let you know what each warning light means. Whether it's a dashboard warning light for your Honda's engine/emissions, driver assistance, brakes, fuel levels, or something as simple as what lights are being used, it's important to know your Honda.
EMISSIONS


LIGHTS


SECURITY SYSTEM


DRIVER ASSISTANCE


BRAKES


MULTI INFORMATION DISPLAY


LEVEL MEASUREMENT


SUPPLEMENTAL RESTRAINT SYSTEM (SRS)
Multi-Information Display
What does each warning light mean?
Honda's multi-information display is featured within the tachometer on the instrument panel, providing various key car condition indicators to help you operate your vehicle more efficiently and ensure safe travel.
EMISSIONS


LIGHTS


SECURITY SYSTEM


DRIVER ASSISTANCE


BRAKES
Honda Owners Maintenance Checks
You should Know Your Honda inside out to ensure your vehicle is kept in the best possible condition. Below, we have provided a brief chart to highlight essential maintenance checks which can be easily monitored by road users of varying experience. From replacing the windscreen washer fluid, to checking your brake fluid, battery condition, engine oil or your windscreen wipers, these essential checks outlined below will help your Honda perform at it's very best.
If you have any further questions, please feel free to get in touch.